Stories, and how we share them, are foundational to our relationships. We all want to tell interesting stories and we certainly enjoy listening to a great story. But it can be difficult when you have to scale your message to thousands of people around the world. This is the challenge Facebook is hoping to solve for businesses with their launch of Timeline. According to Mike Hoefflinger, Director of Marketing at Facebook, your Facebook Business Page will serve as mission control, launching your stories and ads into the ever-growing Facebook community.
Pictures, Pictures, Pictures
Brands can now be more interesting. >>Tweet<< Think of Timeline as your chance to visually tell the world about your company's history, core values and personality. We "learn and remember best through pictures, not through written or spoken words" says Dr. John Medina in his book, Brain Rules. Timeline creates new possibilities for you to raise awareness of your brand and creatively engage your fans.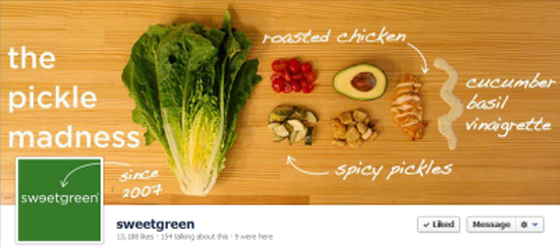 So how do you think about sharing your brand's personality?
First, businesses should creatively leverage their Cover Photo image spanning the top of your profile. The 851x315 pixel image can be changed at any time and is important real estate for a brand — ideal for a product shot or promotional push that can be changed frequently. Just be careful to avoid Calls-to-Action, references to "Like" or "Share", or instructions such as "Download it at our website". Brands can also call out important photos on their Timeline by clicking a star on the post which expands the photo to widescreen. Three examples to check out are Starbucks, Sweetgreen and The New York Times.
In addition, let people know how your business began and talk about how you got to where you are today by creating Milestones (which can precede Facebook's founding date).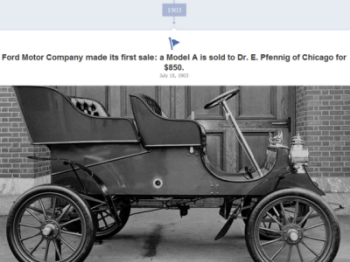 Fans like to see businesses add a personal touch on Facebook, and everyone loves a good startup story. Go through your company's history and look for important events, such as the date you were founded, your first customers, when you moved to a new location, changed names, when you added new services, or increased staff. A great example of a creative milestone is the first sale of Ford's Model A.
What's the essence of your customer interaction?
Are your customers staying up to date with your products and services? Do you know how they might be using them in their lives? Social Media is an increasingly important tool that goes beyond building your brand by serving as a platform to connect with customers, boost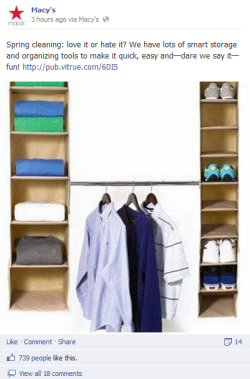 customer loyalty and engage them in an entertaining manner. A great opportunity for you, as a Marketer, is to make it easy for your customers to share their own stories about your products with their friends in a single "click". With Timeline's new functionality to Pin Posts to
the top of your page, you can anchor the most important stories for 7 days and keep your message top of mind. It can be whatever you'd like it to be – a big announcement, photo of the week, even an industry spotlight. You can also use this pinned post to promote your custom apps. So create posts like, "Have you entered our sweepstakes? One lucky winner receives a new iPad3!" Then link directly to the app itself. Remember, pinned posts will need to be refreshed weekly, so be thinking of fresh, engaging ways to communicate with your customers or direct traffic to your apps. Macy's is a good example of creating unique posts often.
So what are your next steps to prepare for March 30th?
Create a Cover Photo (851x315 pixels) that embraces your brand's identity.

Assess your current Profile Picture (180x180 pixels) with the new Cover Photo.

Update your About Us.

Create Milestones along your storyline that can engage and entertain your fans.

Arrange your views and apps.

Create engaging Posts which can be Pinned to the top of your page weekly.
And finally, have fun with this social experience!
We'd love to hear your thoughts and fun ideas you've had telling your story - please talk back.
ZY5E264BGYUA

Will McNae