Keyword Planner and Research
Are you using words or phrases with highly searched expressions that your buyer personas use? If you're taking your first or second cut at Keyword research it is not that easy. Do you know how to find your keywords that your prospective buyers are using to find your competition? Have you begun a Keyword Development Plan to research and insure the best optimal SEO results possible?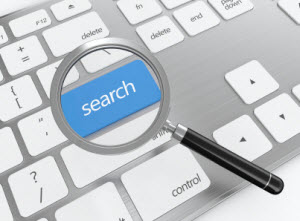 About 70% of marketing individuals list creating content as a big issue, and almost 30% specifically said it is their single biggest challenge. While content appears to be a difficult task, my focus is not on creating enough content, but creating enough of the right content. Exceptional content is content worth sharing. If you want people to read past your headline and first paragraph, you have to give them a reason to read. We have made it clear we really love HubSpot's software. It is designed very user-friendly to help marketers and companies attract visitors, convert leads, not to mention close and delight prospects. Using your site to create a seamless transaction to occur, companies must be able to create remarkable content, optimize it, and share it across a multitude of channels.
Below are a few tools that I use within HubSpot that are useful in Keyword Research.
1. The Page Performance Tool
Page Performance tool provides you with the opportunity to break down your website and go deep into the analytics. This tool gives you the ability to view old content number of visitors, which can help to redirect the focus of your current content based on what was working then, and what is still working now. You will see which pages are receiving the traffic.
2. The Keyword Tool
The verb to "Google it" has swiftly become an acceptable reply to any question raised. My father-in-law reaches for his phone every time I make a bold statement about the Seahawks, and he is in his 70's. It is likely your buyers are turning to the web browser with their questions just the same. So, the key to driving traffic to your website is to make your answers to their questions as SEO friendly as possible. Simply using the words and phrases they use. I have tools to research these phrases and determine the search volumes possibilities. Keyword research with the Keyword Tool is one way to inject fresh new air and life into your content as it allows you to identify these (4) top key points:
Ranking for each keyword
Difficulty rating for 1st page results
# of website visits that are generated by keyword
Leads that are generated by each keyword
Before you even get to the point of researching what pages are performing, we perform an exercise called "priority Keyword top 3/30/300". Which (3) words you have to be known for, and (30) what you would like to be known, and what is searched in your industry that could attract customers with the search volume per month. You should comb through your keywords to make sure you have the highest monthly search volume keywords and the lowest difficulty levels with Bing and Google. Google will provide you with this information, and we have additional software that seems to be more accurate to narrow down these words and phrases. These are the keywords that should be targeted the most when creating new content because they have the ability to drive what Google serves up as fresh, relevant, new answers to your buyer persona questions and search inquiries.
3. The Social Inbox Tool
Social media networks are busy, crowded and noisy when trying to monitor and listen. At least for me it is. If your strategy is not a strong one with social media, it is easy to get lost in the fast-pace of blog after blog feeding you with information finally missing out on personal interactions. Knowing what your buyer persona is discussing is the key to creating information that will resonate with them. What the HubSpot Social Inbox tool will create for you is making easier social publishing and monitoring, by placing an emphasis on the humans behind each handle. Using segmented smart lists, you can pick and choose which customers you want to monitor. You can then combine these prospects with a group of keywords you use to generate a stream of people engaging in conversations about topics relevant to your industry.
4. The Sources Tool
What the HubSpot sources tool will show you is not only where your website traffic is coming from, but also where these leads and customers initially found your page. Having the ability to access where the lead fist found your site and information about what content they first came to your website to find, and possibly why they come back. With the use of this tool with recent clients, I have noticed particular marketing campaigns that have brought a healthy amount of new visitors. What I have been taught about these types of campaigns and offers that have the highest ROI can be used for future development with future customers and placed my best practice tool belt to apply to others.