Content Marketing is KING for B2B Marketers... or so says a fascinating new Infographic and related report from Adobe, in concert with our friends at Econsultancy.
Content Marketing was cited by 24% of respondents as the #1 opportunity for 2014, just ahead of Customer Experience (15%) and Multichannel Campaign Management (11%).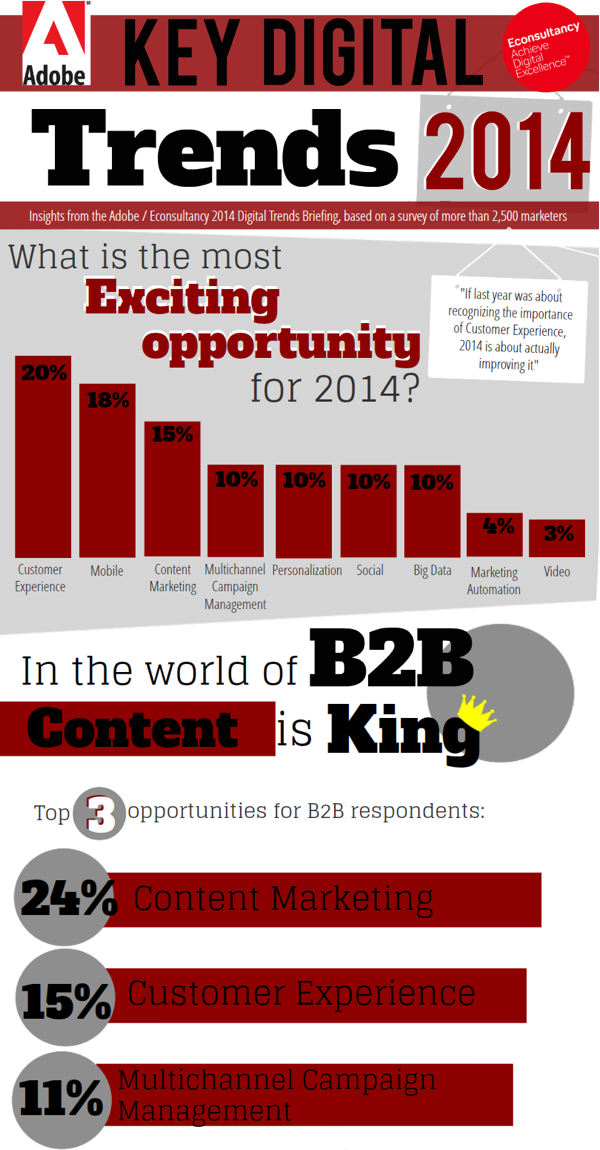 We couldn't agree more
We're seeing great traction with our clients putting Content Marketing, B2B and B2C clients alike. Whether it's blogging, creating Guides and Ebooks, building out new website pages, or filming new business video, we're seeing real value creation from putting great ideas, questions and facts into publication as website, blog and social content.
Infographic as a series
We plan to break down the Infographic Adobe created into a series of five posts to allow for focus on individual topics. The next topic will be on how MOBILE is King for B2C Marketers.
To view the entire Infographic or get to the Adobe research, please visit Econsultancy.
Talk Back
What do you think is King for B2B Marketers in 2014? Let us know in the comments box below.