When you are trying to apply all the advice you have received about inbound marketing strategy, it is easy to lose sight of the fact that, at its essence, inbound methodology is based on the concept of an individualized, highly customized user experience. That is why a one-size-fits-all approach to inbound marketing will not succeed.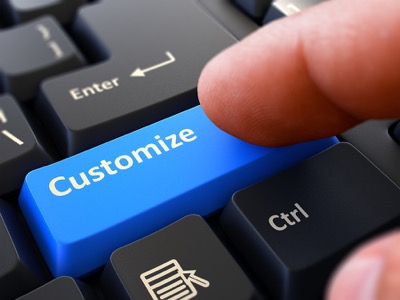 Inbound marketing is based on a customized experience for your audience.
If you Google inbound marketing, you will find volumes of information, advice, how-to guides, "definitive" lists, and so on. While some of the information provided is useful to a degree, the bottom line is this: If you want to succeed at inbound marketing, you must ensure that your strategy fits your business and your customers.
Defining the Right Digital Strategy for Your Business
Huffington's "Digital-Not a One Size Fits All Solution for Every Business" comments on the complexities of digital marketing strategy, noting: "Digital is a massive universe of tactics and strategy, tools and technology, creative and distribution, mobile and immediacy, connection and conversion. There is not any one way to define how it works perfectly for every company."
That means that you must assess what digital for your particular organization looks like. The article continues: "This is where the strategy comes in. It looks at business goals, the market, the online universe, the products and services, the prospective customer, the competition and many other variances of your business and it creates a plan for what to use and how to use digital to reach your goals."
The first step in understanding what your inbound strategy should look like involves knowing your brand's purpose. It is this purpose that infuses your strategy from the ground up. This means that every piece of content, every marketing campaign, and every choice of digital media must be designed based upon the basic premise that it will enhance your brand position.
Defining the Right Digital Strategy for Your Target Audience
Brian Honigman, a veteran digital marketing expert, observes: "Part of discovering your brand voice is also discovering the group that will be most receptive to what you have to say. Knowing your brand voice and mission will lead to a better understanding of who is most likely to respond and to listen."
This knowledge of your target audience must be in-depth to be useful. For many organizations, a small but loyal customer base is responsible for most of the revenue generated. Capturing and analyzing appropriate intel about this core group of customers will help you design campaigns more closely aligned with their interests as well as your overall business goal of greater revenue generation.
However, even within this small group of high-converting customers, there are different levels of interest and engagement. That means that your marketing strategies must be multi-layered and delivered across multiple digital platforms. It is easy to see why a blanket approach to digital marketing is practically doomed to failure.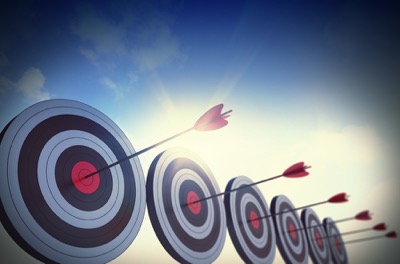 Digital marketing involves targeted goals across multiple channels.
Working with a Professional Digital Marketing Agency
There is yet another consideration that should be explored when working to develop your inbound marketing strategy. Inbound is constantly evolving to match the customer journey, the digital environment, and the progressive goals of your business. This adds an additional layer of complexity to the process.
Fortunately, all of these areas can be addressed by partnering with the right digital marketing agency. A good digital agency can:
leverage available technologies to enhance your marketing efforts
align your digital campaigns both with overarching organizational objectives and customer interests
determine when and where your digital strategy will be deployed for maximum ROI
streamline your marketing campaigns by using marketing automation where appropriate
analyze marketing metrics, making adjustments as needed to maximize the impact of campaigns in real-time
facilitate optimization by performing continued assessments, A/B testing, and social media monitoring
Are your brand objectives being met by your marketing strategies? Are your campaigns aligned correctly for both your organization and your target audience? To find out, request an assessment today. Our team of digital marketing specialists will partner with you to tailor your marketing strategies appropriately and help you reap the rewards of campaigns with a highly customized approach.